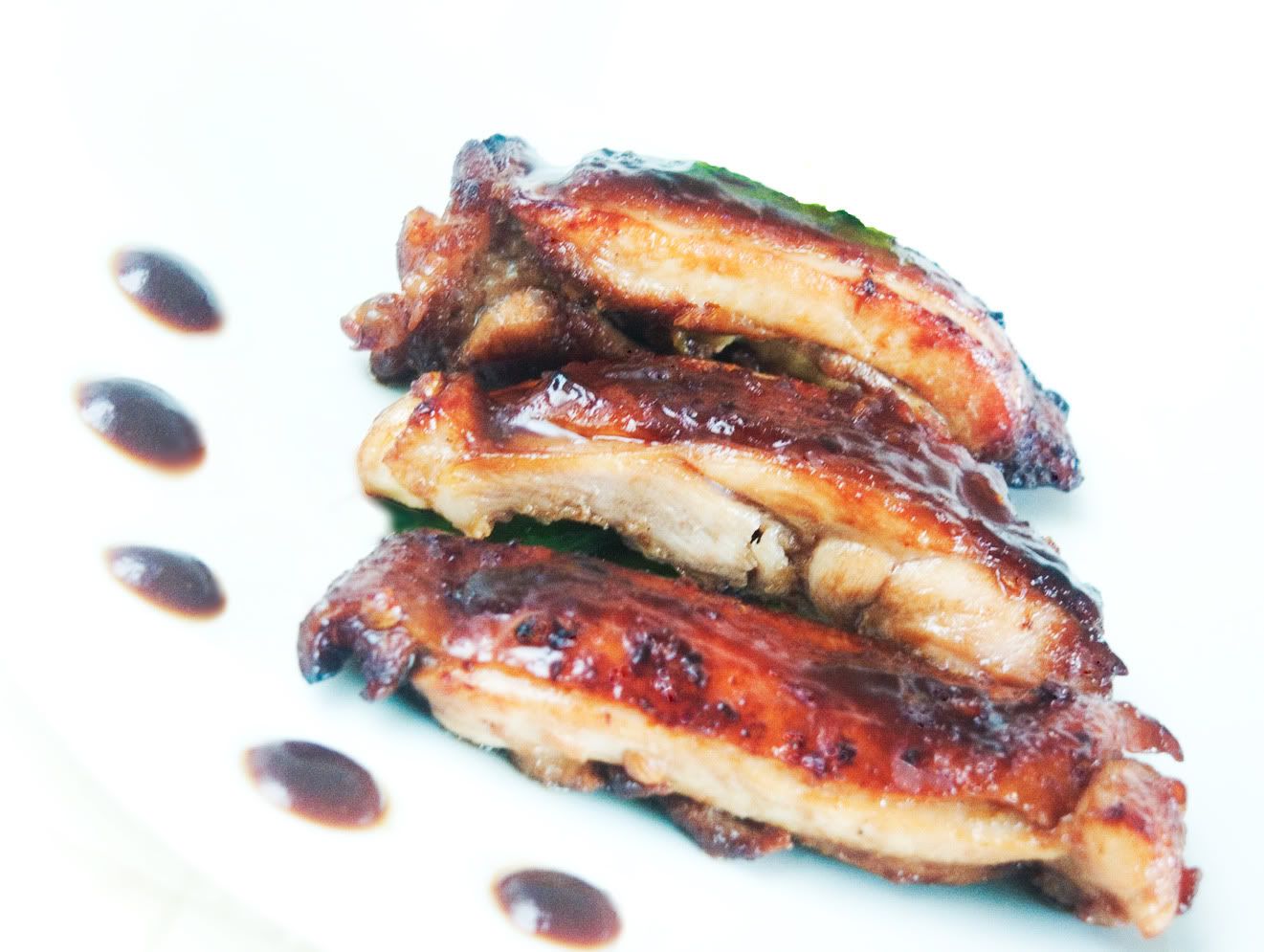 Back when I had pigtails and lived in a
kampung
– village to those who don't speak Singlish or Malay – I often played marbles with my neighbours under their tamarind tree. It was a huge tree that stood strong and majestic in their front yard. The tree not only gave us shade from the tropical sun, but also plenty of tamarind pulp for our woks and pots. Whenever our kind neighbours gave us a bag of tamarind pods, Mum would make Ayam Sioh with the brown, tangy pulp. Guess who was the appointed 'pulp harvester'? Me! Mum's little kitchen elf! I had to squeeze the pods open with my wee little fingers and dig out the pulp. For my hard labour, I was rewarded with an extra helping of Ayam Sioh. Given to me stealthily before dinner so no one else knew, it was a little secret between Mum and me. In remembrance of Mum, I still have two portions of Ayam Sioh. Or am I just greedy? Nope, banish the thought.
Check these out:
Lemon Coke
Chicken Wings
Kou Shui Ji


(口水鸡)




Salted Chicken Wings

Drunken Chicken
& Eggs
AYAM SIOH (CHICKEN WITH CORIANDER SEEDS & TAMARIND)


(Recipe for 6 persons)

6 boneless chicken thighs, each cut into 4 pieces lengthwise
2 tsp oil


Marinade


3 tbsp coriander seeds, toast and grind/pound finely
170 g shallots, grind/pound finely
225 g tamarind paste, mix thoroughly with 340 ml water and strain
10 tbsp sugar
2 tbsp dark soya sauce
1 tbsp salt
1 heaped tsp pepper

Mix marinade ingredients evenly and marinate chicken overnight.

Shake off excess marinade from chicken. Put marinade in a pot and reduce over medium heat till thick and sticky. Taste and adjust seasoning if necessary.

Heat 2 tsp oil in a non-stick pan. When oil is warm (not too hot), fry chicken skin side first on

low heat

till cooked and slightly charred. Pan mustn't be too hot or the chicken would burn before it's done. Serve hot with gravy drizzled on chicken or on the side as a dip.

Alternatively, simmer chicken and marinade till chicken is cooked and marinade is thick. Serve immediately, or fry chicken after it's simmered, then serve.
.